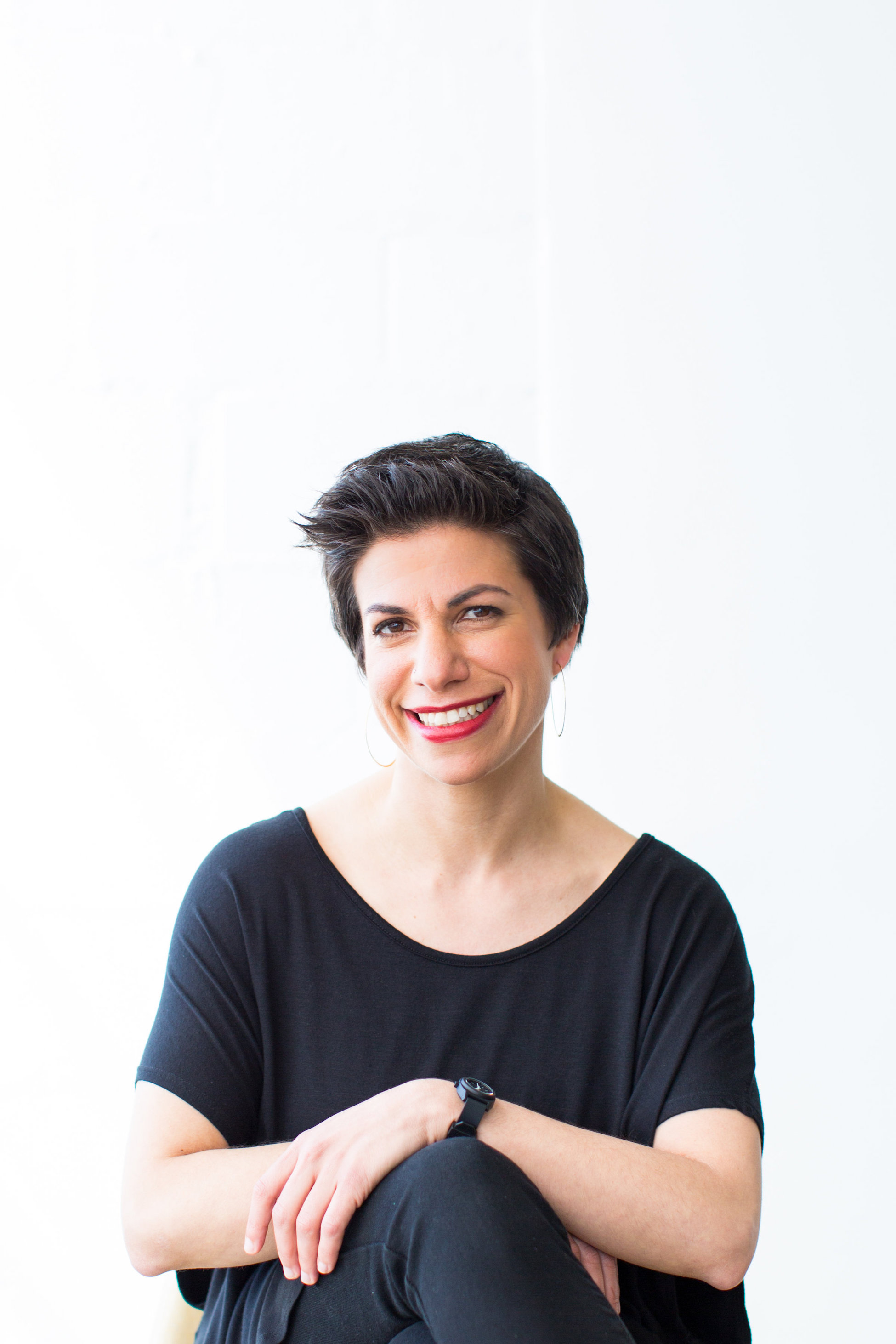 In the heart of Brooklyn, NY, back before it was the Hipster Epicenter of The Universe, Rebecca was born and raised and attended public schools where, for several years, she was a champion of the NYC Storytelling Contest (this was a thing!) - memorizing stories and telling them on stages across the metropolis.

Rebecca grew up, studied Government and International Relations at Smith College in Massachusetts and in Geneva, Switzerland; moved to California; narrowly avoided becoming a lawyer, and found and fell in love with improvisation.

Along the way, she took various circuitous career paths, including through non-profit legal and animal welfare organizations.

Ultimately, she landed where she is now: a professional improviser, performer, teacher, and facilitator.


Some more about Rebecca…

In the business world, Rebecca has worked with hundreds of companies, non-profits, and organizations, including airlines, tech companies, start-ups, and schools, as a facilitator of communication, collaboration, and creativity workshops, and as an actor in corporate role-plays.

As a coach and teacher, Rebecca teaches improvisation to all levels and ages: primarily through the acclaimed BATS School of Improv, where she is a company member and performer, and recently with the University of San Francisco's Performing Arts and Social Justice program.
As a performer, Rebecca's improvised locally, nationally, and internationally in countless shows of myriad form, format, and genre on the BATS Improv stage, and with numerous other groups and companies, including Speechless, Un-Scripted and Awkward Dinner Party.

She's been on the small screen in a bizarre number of humorous cat videos, and as part of the TV show project, Flummox and Friends, which teaches social and emotional skills to quirky kids and their families. She wrote and performed a short one-human show at The Marsh theater in San Francisco - I Left My Heart in Brooklyn.

Recently you might have seen her donning a mustache as Uncle Mordy in a super-sold-out musical, Irreverently Yours, The Shushan Queens 2.0.


As a student, Rebecca studied improvisation at BATS Improv and the Annoyance Theater in Chicago; acting at the Berkeley Rep School of Theater and Shakespeare and Company, physical theater at the Flying Actor Studio; and red nose theater clown with Italian Master Teacher Giovanni Fusetti.

She has been a practitioner and student of yoga for almost 10 years and in 2017 she completed her 200-hour Yoga Teacher Training at the acclaimed and beloved Laughing Lotus School of Yoga in San Francisco.

At core she is still a 5th grade storyteller: a perennial student dedicated to learning, performing, connecting, and telling stories.